I never got round to posting pictures of this last year, so here goes now.
This is a panel I made for the charity auction at Diacon Alley. I can't remember how much it went for in the end but it was between £90 and £100, which went to Amnesty International.
Not the best angle here, but this picture shows the solder lines and some of the glass texture. The blocks around the edge are mirror, which I chose because I felt a grey or brown archway would have been a bit dull.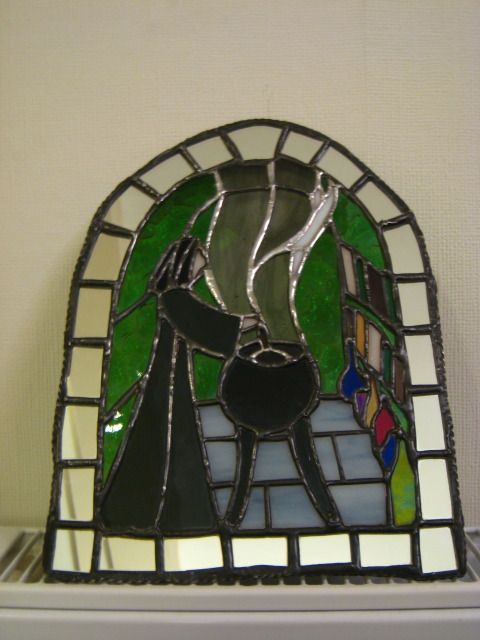 And here's the same panel held to the light - the clouds in Snape's robe are actual clouds seen through the glass, not glass texture. I really enjoyed doing the little bottles, but boy was that part fiddly!